We generate e-novation.
We reinvent the web in Mauritius

Bquad

Interactive : a web agency
... but first an e-novation generator

Digital marketing & online Marketing are our skills

Not only a web agency, we are website designers, and internet strategy's creators.

In other words, if you have a need internet-related. We probably

have the solution. We are located in Mauritius and we work with

mauritians customers but also internationally.

" Often copied, sometimes equalled, rarely exceeded, but always honest "

The best is to talk about it together.

Speech leads, example
teaches. Here are therefore our
customers.


Criticism is easy
but art is difficult.

Website

development

Need we say more?

We design websites. The latter are quality. Is it necessary to hold forth?

The best is to talk about it together.

Another way of sending Emailings,
cheaper and easier.

Bquad Emailings

: The eco-friendly e-marketing method

Let us get down to it . Send us your emailing now .

Please use the french version emailing form for now. Thank you.

Intranet - Extranet
Smart cooperation in
a company  

Intranet - Extranet

: Smart

cooperation

in a company

So you know what is an intranet and here you are ? It can only mean you need one. Because either you do not possess one but wish to implement it Or you already have one but no one is making any great use of it in your company (Do not worry; it happens more often than you think).

But in all cases, you will be delighted to go even further with an extranet.

So you do not know what is an extranet ?

Either you are desperately in need of one. Contact us and you will learn more.

Or you are just looking around and we would recommend rather this page, as the picture is nicer.

Anyway you are in the right place, Bquad fits Mauritian companies with tailor-made intranet and extranet facilities.

Give a home,
address and a letter box
to your website.

Hostings

, domain names and emails

We will buy a domain name for you if you don't have one yet, either it be in .com, .mu or else.

All hostings are not equal !

Bquad helps you benefit from a high performance hosting that meet the following criteria:
(1) Native Enhanced Security
(2) Lodging/Hosting on a high performance server.

Unlimited capacity offered hard drive (in good terms/conditions).

Monthly unlimited 1GB parallel bandwidth.

High performance MySQL database included. Dedicated IP address included.
Server optimal configuration with Apache modules recommended by Google and configured by Bquad.
This is to optimize Yahoo's and Google's SEO rating (Response time, processing and website transfer optimisation. Improved RUE (Real User Experience).

External SMTP dispatch platform for receiving emails rate optimisation. (SPF and DKIM fields configuration is included in the price). 24/7 website monitoring with a one minute granularity and automatic alert from Bquad through email and SMS.Replication Server with "IP Fail Over" included (in case of primary server crash, the site continues to run on another server with a very limited down time). Protection against DDOS attacks (Service denial).Our emails are available in packs depending on your structure's size.We set your emails @yourdomain (vital though trivial information, your emails are accessible worldwide ...)
Contact us for more information.

Facebook is not a website.
It's a lifestyle.

Facebook
Strategy
Facebook is like the world. It is big. It has towns, villages and deserts.

Rely on us to promote your brand in « timesquare » instead of
hoarsing in the desert..

Tired of your 25 fans who fight duels on your page?

Bquad achieved a gain of more than 400 000 fans for its customers..
Let us increase your fans.

We help you « use » your fans while maintaining a good relationship with them.

Let us manage your Digital marketing.

But we have already written too much. Let us talk together.

Search Engine Optimization
is the motorway leading to
your website.

Search Engine Optimization

(SEO)

A visually appealing website is good. But it is important that people visit it.

Web users should find you on Google, Yahoo or Bing.

An SEO optimized website is one that is ranked on the first result page on google when a web user does a search. This should especially be true in Mauritius.

All our websites are delivered to the « Bquad SEO Ready » norm. We also do SEO optimization tasks on your existing website.

Let us take care of your website's SEO.

A good idea would be to talk together.

A payment set online is a
guaranteed payment.

Online
Payment
You sell products or services ? You have (or will have)
a website ?

What are you waiting for selling directly online ? Hmm... Maybe you were waiting for
someone who knows how to do it. In that case wait no further.

We are certified integrator of the MIPS solution.

For more information click here.

A good idea would be to talk together.

Let us talk but not much. We are
eager to work.

Contact

us

You need a quotation ?
A specific information ?
Need to spend time ?
To discuss the future of humanity ?
Contact us we will have answers in most of the cases.

To hear the melodious voice of Diane on the
phone, dial +230 686 89 91.

We even thought about those who are in a hurry. Scan this code with your mobile phone and it will call us directly... Technology is beautiful.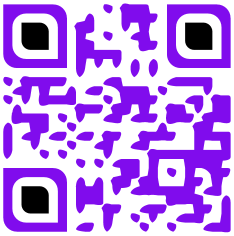 The path is
built by walking.

Our
location
Visit us, at best you will come out with a smile. At worst, you would have enjoyed a good cup of tea… and still come out with a smile.
If you have a smartphone, scan this QR code, and your phone will bring you to us. However, you will still need to find a way to travel since the special teleportation QR code has not yet been invented. We are working on it.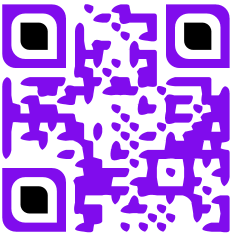 Team work is essential. It allows
someone to blame anyone
else.

Our

team

Are we the best programers ? Probably not.
Are we the best strategists ? Neither.
Are we the best designers ? Not so sure.
Are we the best e-marketers ? Hummm...

Are we proficient in these combined fields ? Most certainly !

Ready for battle ?
Rest assured, its a non-violent
battle with us.

Join

us

PHP, HTML, Jquery, MySQL, anamorphosis. If the previous four words mean anything to you, contact-us, we certainly have work for you.